ok i decided to put my build on here also.... it will show you from step one all the way through my build... a lil bout me.... my name is brandon im 23. i live in knoxville TN. with my wife and 1 year old son..... im a metal fabricator/ body builder.. (18 wheeler trucks come to me as cab and chassis, i turn them into dump trucks, tankers, flat beds, utility trucks, ect.) most of this is copy and paste from the build thread i have on pennocks, so alot of it was before i saw the talent on this site..... OK i just though i should do a build diary on this... im building a lamborghini murcielago LP640 replica. my base is a 85 fiero 2m4. well first i pulled all the body off, then the doors, then the interior, dash, air box, ect. then i pulled the entire wire harness out..... then pulled the whole suspension, brakes, cradles,ect. the only thing left was just the frame and tub. i then took it to my shop where we stretched the frame 10.5 inches. sheet metal on the gap, and did a very clean stretch job to it. i stretched the cradle once i made a jig for it on the following day. poly bushings on the whole front and rear. i did the beretta brake upgrade for the front, and just got new calipers for the rear. i painted the springs and calipers orange to match the body. now i had to choose gauges....... there are so many out there. the closest i could get was in a junk yard where there lied a t boned 06 grand prix GT. so in order for these gauges to work i needed the wire harness out of the car, so i pulled the entire harness out of the car gauges, air box, a/c controls, hud center, steering column, fuse box, bcm, pcm, gas pedal, brake pedal, door harnesses, window motor, all the switches, radio, everything. now the steering column all i had to do is fab a bracket to mount it up. and push the u joint out the top connector and swap the steering shaft with the fiero shaft, pressed it back in so now i have the fiero steering shaft with the GP yoke to bolt to the steering comlumn. i have the aluminum dash brace with the air box mounted out of the GP and im trimming it to fit tomorrow. now i know this sounds way to much but its not just the gauges. now i have a 06 grand prix just in a fiero. i get the new climate control and a/c controls. gauges, a working hud unit, on star, air bags, and i have absolutly zero conversion to put my 06 drive by wire series 3 supercharged 3800 in,,,, i just plug it all in. also i now will have all diagnostics on the car. all CELs will be legit. im in the middle of trying to get the comp g tapshift to go into my car.... so how many fiero based lambos do you see with tap shift (paddle shifters) and the fastest way to ruin a good replica is old gauges and a/c controls. but i will get pics up of everything once my wife gets her damn camera. but i figured i would share my ideas.... for everyone wanting to do a 3800 this is the best way although it is a whole lot of work but ill keep everyone updated....thanks
ok well the dash frame would not fit to save my life. so i had to remove the airbox and mount it alone. which included plasma cutting alot of **** out of the way..... so hey all i had to do was diminish the structural intergrity of the car..... small price to pay. so tomorrow i have to weld some braces in. i also mounted the steering column with some small modifications to the brackets but its in.
i could of done a lil better on the stretch but i did it in like 2 hours at my work
anyways update i got the harnesses all laid out with all the components hooked up there are a few places i had to cut the wires to get it out. so i just got done soldering like 100 wires together, i am missing an on star antenna in the rear so im looking for a grand prix around here i can look at.
got the rest of the wiring done. i gotta pull off and finish my ricer for a car show this weekend but im back on the fieralago in a few days.
yeah i already did my stretch. but i saw this setup online before. dont remember where. but that is a sick design. i would of went that route if i was doing a diablo. but because of the murcie kit i had to stay with this setup. but im working on getting a building and build these for a living.... after this first one i should have the hang of it.... but i will look more into this setup on my next build which is gonna be a dee-low. but did that setup take care of your bump steer also? oh and by the way that mercie me build........ he is my idol...... he got that car so clean and exact...... the best is the interior
here is the steering shaft with the frankenstien yoke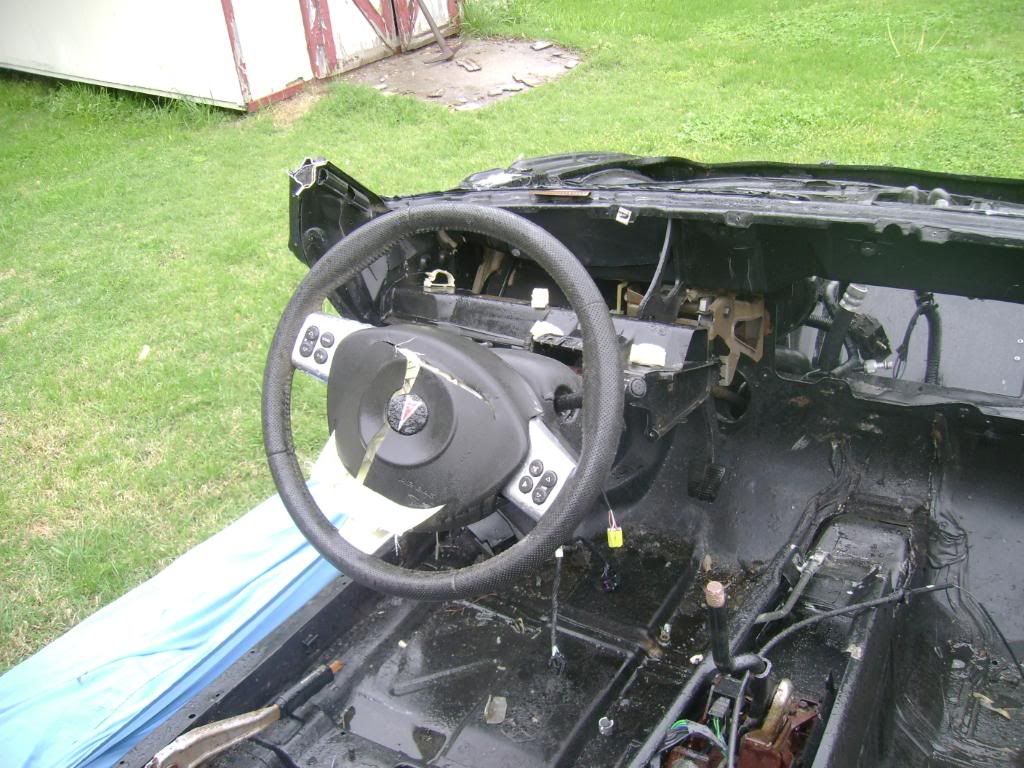 here is the stretch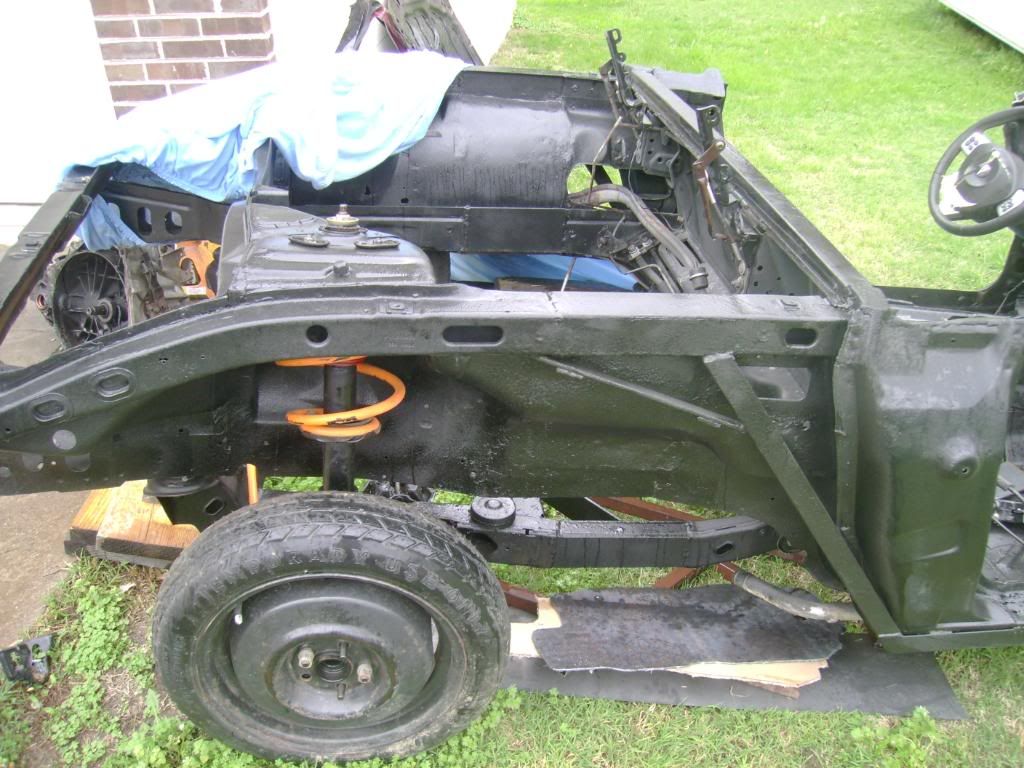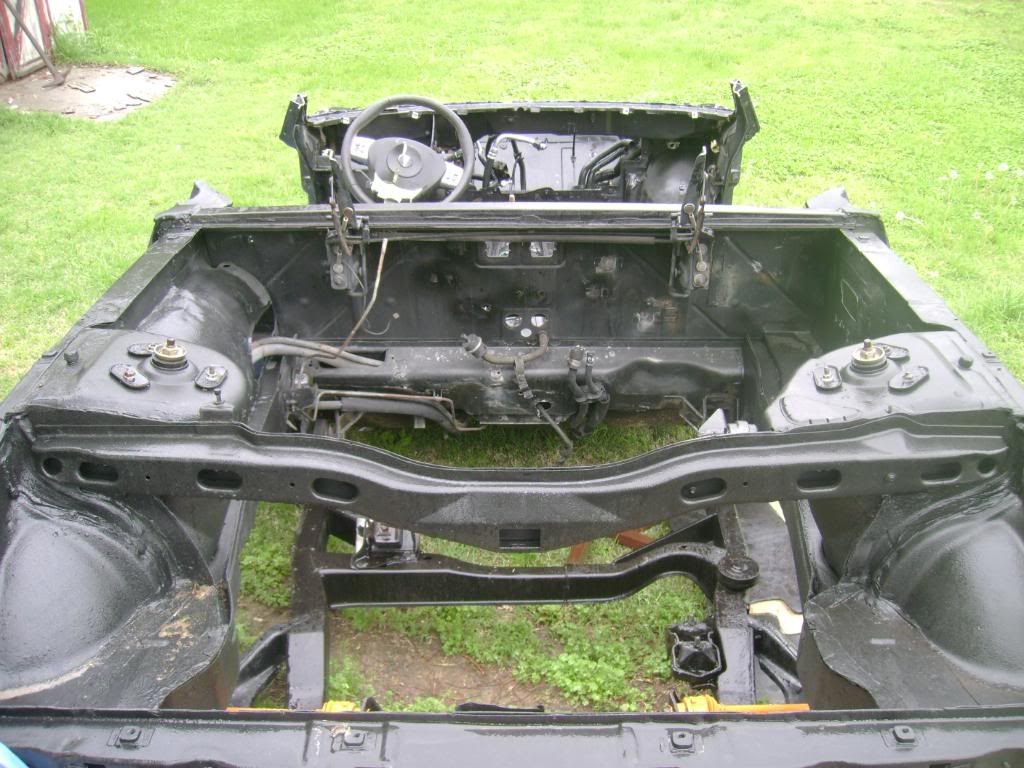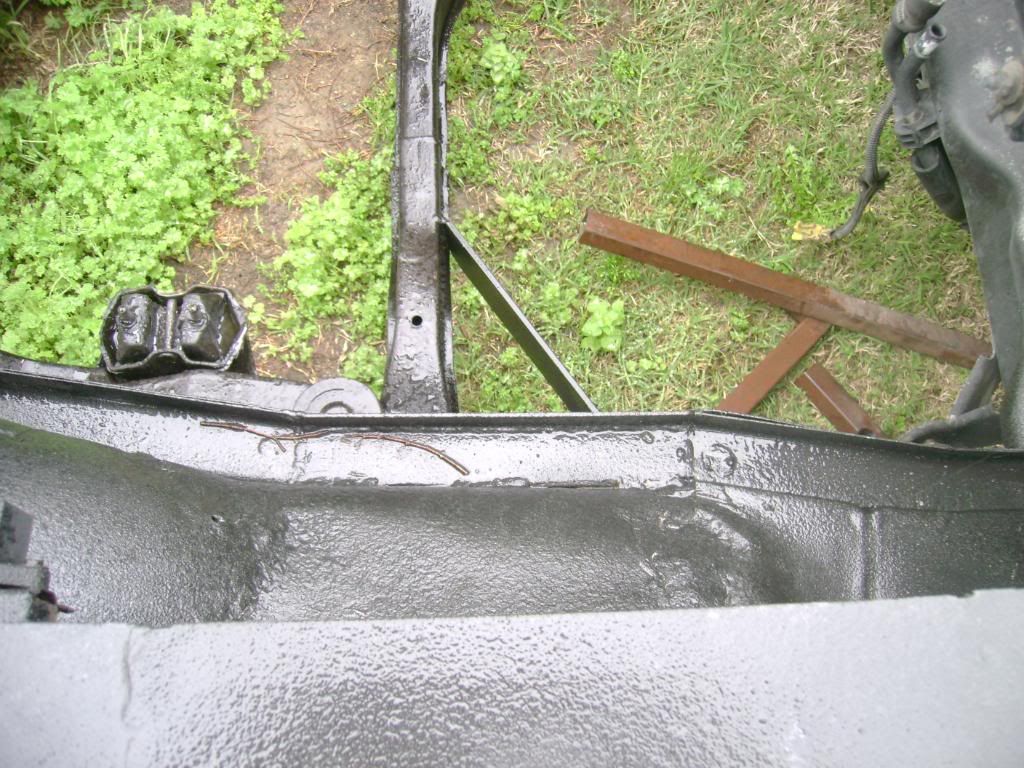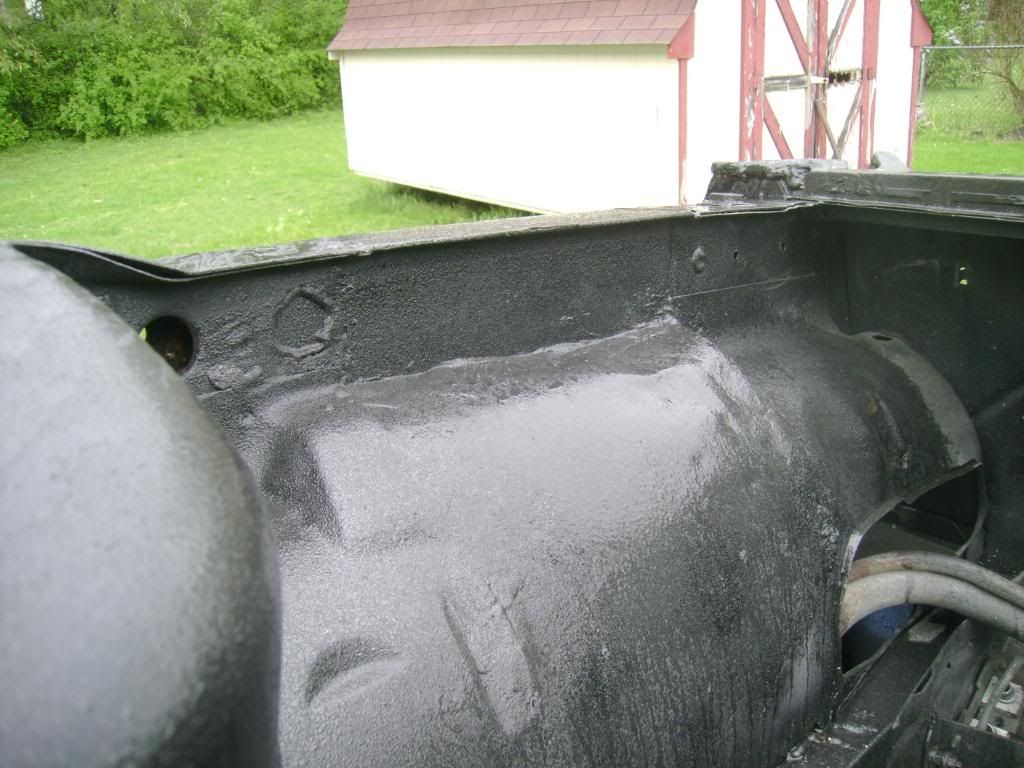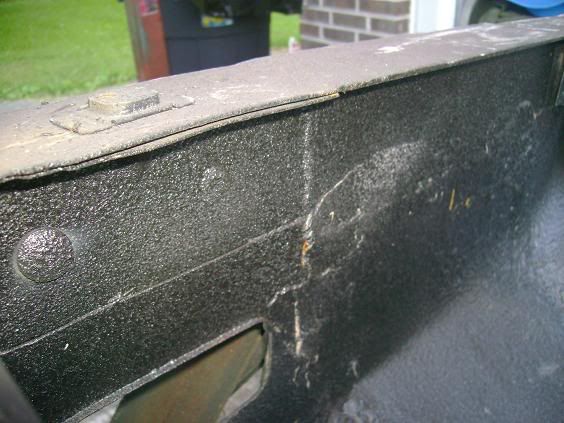 some bracing to stiffen it up
my grand prix parts after i pulled them and going in