This is a build diary for my home/scratch built Miura car project. Iíve been gathering information and planning the build for a few months now. I thought it was about time to share the project on a public forum as Iíve found comments and questions raised in this type forum are helpful to me and hopefully youíll find the project interesting as well.
The overarching goal for this project is to complete a high performance oriented but comfortable street drivable car that has the beautiful looks of the Lamborghini Miura SV. I have made various car body pieces from scratch before, but not a complete car body. I plan to scratch build the Miura body myself in aluminum. This wonít be a replica or re-creation per se, but hopefully will look like a Miura to the average person on the street.
For those not already familiar with the Miura, hereís what a well preserved Miura SV looks like.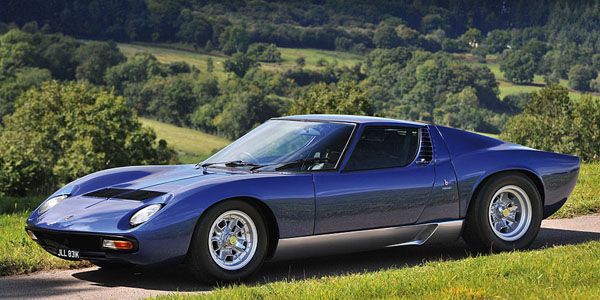 Miura with clips opened and as a cut-away.
A brief history is that the Miura was the first mid-engine, street oriented V12 powered ďsupercarĒ sold to the general public. It was built by Lamborghini in Italy, first available in 1967 to 1969 in what is known as the P400 model and 275 of these were built. It was upgraded to P400S model from 1968 to 1971 with 338 cars built in this model. The Miura Sprint Veloce or SV model was produced from 1971 to 1973 with 150 of this model built. What is fairly unique to the Miura is the transverse orientation of its 4 liter V12 engine that is located just behind the cockpit. The Miura came equipped with a 200 mph speedo and independent testing showed it to be the fastest street car of its time with a top speed of 172 mph.
My previous scratch built car project, a Ferrari 250 GTO, is almost complete (getting painted now) and has been 15+ years in the making. Iím hoping to complete the Miura much faster than that. A combination of not trying to do everything myself and now having more time for my car hobby should help. From the GTO project, Iíve found metal shaping to be the part I find most rewarding so I plan to do all the Miura body creation myself. The Miura is a very complicated car so my expectation is that this project will not be easy. I do think the resulting car will be very unique and Iím guessing the build journey will be as well.