Re: My side project
Well great progress on the 4Runner front. IT'S ALIVE! started it up yesterday and drove it up and down the street a little.
Engine is pretty much finished.
Dash is completely in: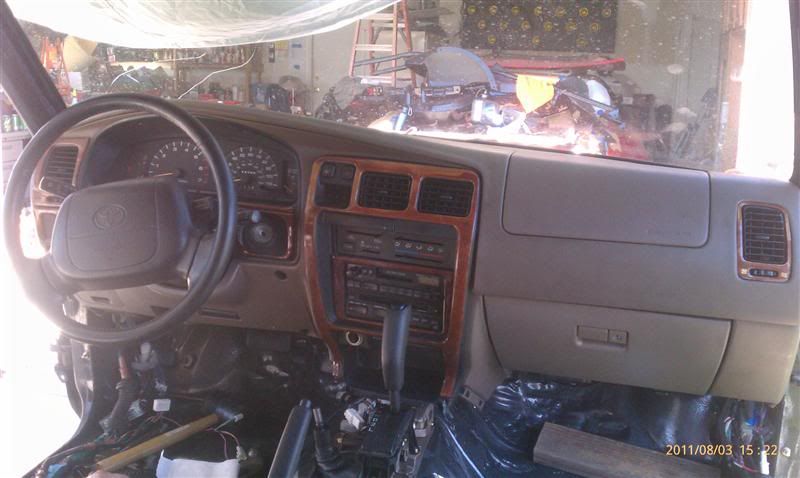 And a little video:
http://www.youtube.com/watch?v=gNZOskFgQ48
BTW: He was joking in the video...... besides the "open door" light, which we might have figured out the cause of ;D , the only code/light showing is the ABS. I'm sure that will be an easy fix (at least compared to the prior work).